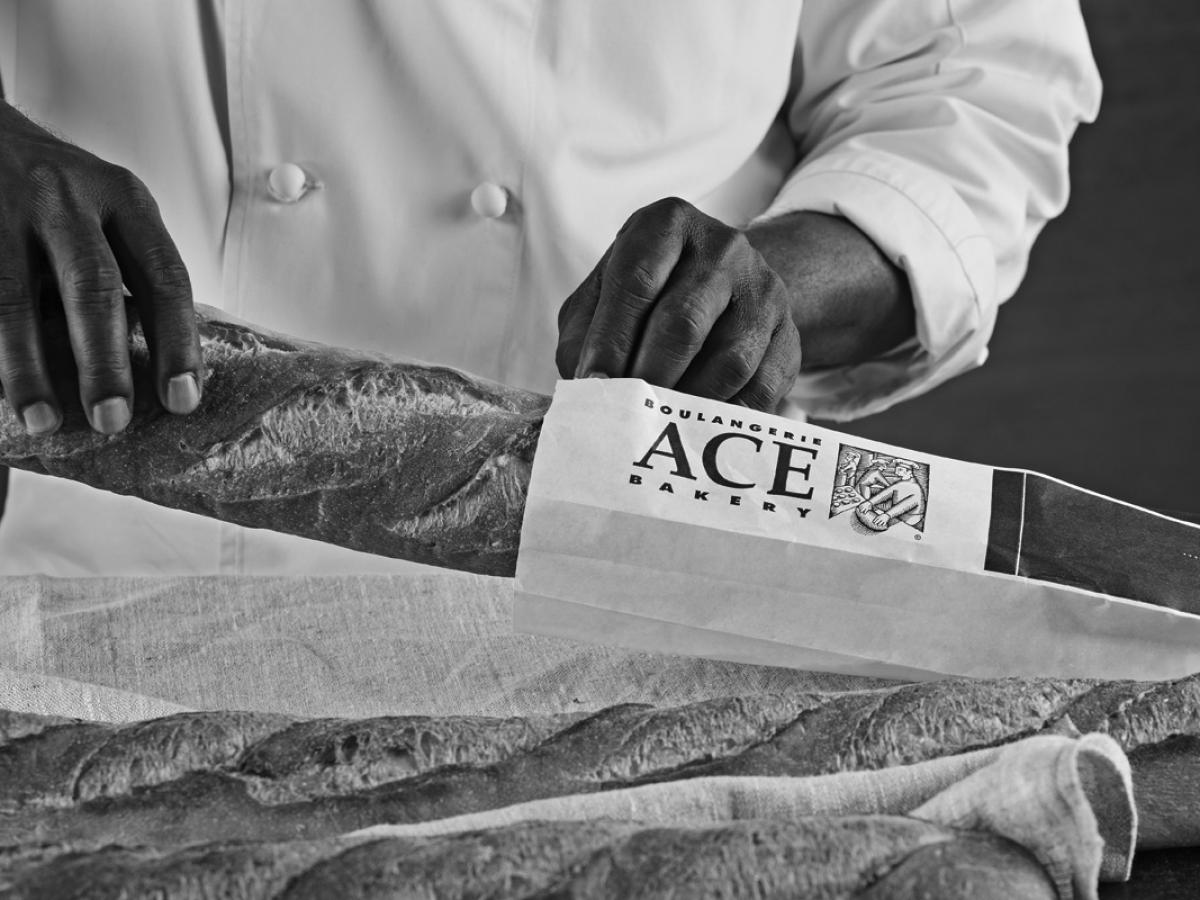 5 Easy Summer Entertaining Tips and Recipes
With the beautiful days of summer fast approaching, many of us are hoping to entertain guests in the backyard or on the patio—but the last thing we need is any stress! Outdoor entertaining needs to be easy, and as host we don't want to be exhausted by the time the guests arrive—or worse yet, still stuck in the kitchen. Check out our 3 summer party themes below and other helpful tips so that you, too, can enjoy a fabulous but casual outdoor get-together this summer.
3 THEMES FOR YOUR SUMMER DINNER PARTIES
TIP #1: NARROW IT DOWN WITH A THEME
When you choose a theme, your party comes into focus—even if it's simply "Backyard Barbecue"! By narrowing your occasion down to one theme, you have fewer decisions to make, more opportunity for ingredients to do double duty, and a good reason not to offer every possible food and beverage option under the sun!
Three Themes for Your Next Outdoor Party
"Under the Tuscan Sun" (think sunny décor, sunflowers, Italian meats and cheeses)
"Western BBQ Party" (think big BBQ flavours, cactus decor)
"Old-fashioned Picnic & Games" (an easy afternoon of multi-generational fun)
Other possible themes? Mexican Fiesta Night, By the Sea Beach Party or Canada Day Celebration. Or consider choosing a country, like France, Greece or Indonesia, and serve food and wine from that country.
Here are some favourite themes that will keep you out of the kitchen and ensure you and your guests can relax and have fun.
Theme #1: Under the Tuscan Sun
Featuring self-serve charcuterie board and easy Aperol Spritzes 
Even if your guests have only travelled a few blocks, give them an Italian experience to remember! Create a Tuscan environment with small vases or mason jars of cut sunflowers or little vases of rosemary sprigs. Or simply set out bowls of limes, oranges and lemons.
Think yellow, golds and terra cotta colours with accents of azure blue for any linens, plates or napkins.
For food, make a statement with a big, artfully arranged charcuterie board or several platters filled with Italian meats like salami, capicola, and prosciutto; cheeses like asiago, gorgonzola, fontina, pecorino, provolone; olives, antipasti, mini tomatoes, roasted red peppers, artichokes; dried fruits like apricots and figs; fresh fruits like pears and grapes, and nuts like pistachios and almonds. On the board or in adjacent baskets, include ACE® baguette crisps like Roasted Garlic Mini Crisps, Olive Oil & Sea Salt Mini Crisps or Aged Cheddar Mini Crisps. For hungry guests who might want hearty bread to go with their prosciutto and tomatoes, slice up gourmet burger buns, specialty loaves, regular or sourdough baguette, ciabatta or rosemary focaccia.
Want to change up your charcuterie board? Try this easy-to-make Charcuterie Kebobs recipe featuring ACE® Sourdough Baguettes.

The charcuterie boards can be prepped early in the day and refrigerated. Set out multi-coloured plates (and forks and toothpicks on the side). If desired, add a simple arugula salad on the side, with lemon-olive-oil dressing, salt and pepper, mini tomatoes and thinly slice parmesan cheese on top.
Serve up Italy's most popular aperitivo, the Aperol Spritz. It only has three ingredients: Aperol (2 parts), sparkling wine like prosecco (3 parts), and soda or mineral water (1 part). You can mix this up in a pitcher before party time. Prepare glasses with a slice of orange, and when ready to pour, fill the glass with ice and then the Aperol mixture. You'll think you're in Tuscany overlooking a vineyard. . . Speaking of vineyards, you might want to have some Chianti on hand, one of the region's most beloved wines.
Also, fill a colourful bucket or cooler with ice and a selection of Italian sodas and San Pellegrino.
For a great summer, dessert offer a selection of gelatos and biscotti-how easy is that?
Theme #2: Traditional Western BBQ
Featuring make-ahead barbeque brisket, ice tea and beer
Whether or not you're in Alberta, a Western BBQ is an easy, casual theme that gives you an excuse to serve awesome food with flavour as big as the state of Texas!
Instead of firing up the barbecue during your party, make beef brisket ahead of time in the oven. No burger-flipping required! The star of the show is BBQ Beef Brisket with ACE® Classic Gourmet Burger Buns. Cooking brisket low and slow in the oven results in a rich, tender roast that complements the gourmet bun perfectly. The recipe, which features prepared coleslaw and rich BBQ sauce, can easily be doubled for a crowd. Slice up the brisket just before serving, put on the buns with sauce and coleslaw, and bring them out on a platter.
Side dish ideas: pinto bean salad, macaroni or potato salad, corn on the cob or bowls of popcorn, plus ACE Bakery® Buttermilk Biscuits or Aged Cheddar and Chive Biscuits.
Have pitchers of ice tea and lemonade on hand. If you want to create something special, offer up root beer floats! For adults, hearty red wine such as cabernet sauvignon or merlot goes well with the brisket sandwiches. You can also offer Texas Tea (a variation of Long Island Iced Tea—use Alberta whisky), Lone Star beer from Texas, or Alberta's Long Shadows beer or Rock Creek Dry Apple Cider.
For a simple dessert, slice up some watermelon. Have a bit more time? Make this Maple Lemon Rhubarb Crumble featuring ACE Bakery® granola ahead of time.
Western décor can be easy. Use cacti for centrepieces, or put sunflowers or geraniums in mason jars decorated with burlap or twine and red or checkered ribbon. Use a red checkered tablecloth, and bundle sets of cutlery with red bandana napkins and tie them with twine.
For your playlist, think country or bluegrass music.
Theme #3: Old-fashioned Picnic & Games
Featuring make-ahead gourmet sandwiches and lemonade
For a wholesome, nostalgic and casual get-together, consider a picnic theme. Set up colourful quilts or blankets on the lawn, as well as groupings of chairs for those who might not want (or be able) to sit on the ground. Depending on the space you have, you can set up croquet, badminton and horseshoe areas, and have a few frisbees on hand. If smaller children are attending the party, put some toys and beach balls on a blanket and have an area where they can blow bubbles!
For décor, simple flower arrangements (think daisies, baby's breath or black-eyed Susans) look pretty in old tea or coffee cans around your space. Add picnic-inspired décor like checkered tablecloths, wicker baskets and lanterns.
At the centre of your menu? Make-ahead gourmet sandwiches: Make an array of sandwiches on a variety of specialty loaves, bagels and rolls. Consider crowd-pleasing fillings like peanut butter and jam for kids, curried chicken salad or cheese and tomato. For sides, offer up coleslaw, potato salad and chips. (Note, food safety experts recommend keeping any salads and sandwiches that contain mayonnaise out of the sun and preferably in a cooler or on ice. If they are left out unchilled, throw out after two hours.)
Want to please the foodies in the crowd? Take it up a notch with some ACE Bakery® favourites like East Coast Lobster Rolls, Beef Tenderloin Slicders on Cluster Rolls, Lemongrass Ginger Pork Banh Mi or Italian Deli Sandwich on Ciabatta Lunga bread.
Check out 11 Delicious Ways to Top Your ACE® Baguette Bagels for more ideas on how to top your favourite ACE® bagel.
Have a cooler filled with flavoured seltzer waters and lemonade and iced tea. Provide colourful plates and cups. Guests can select their sandwich, chips, salads and beverage and find a spot on the lawn. If you are serving alcohol, go light with white wine or sparkling rosé.
For dessert? Offer a fruit plate—and ice cream, of course! For a grown-up treat that is easy to prepare ahead, try Raisin Pecan Ice Cream Sandwiches on ACE® Raisin & Pecan Artisan Toasts.
For music, create a folk music playlist. Or consider some easy-listening summer music. For starters: Theme from a Summer Place by Percy Faith, Under the Boardwalk by the Drifters, Summertime by Ella Fitzgerald and Louis Armstrong, Summer Breeze by Seals and Crofts, Dock of the Bay by Otis Redding, anything Beach Boys!
MORE TIPS
TIP #2: GET THE FOOD AND DRINK RIGHT
With proper planning, you can eliminate any possible concern over having enough food and drink. This will keep you out of the kitchen—no whipping up another batch of hors d'oeuvres or pitcher of lemonade.
Party planning experts tell us to plan for:
Eight to 10 hors d'oeuvres per person
One-and-a-half burgers or large sandwiches per person
1/2 lb of bone-in meat (like chicken wings) per person
¼- 1/2 lb of side dishes (such as potato salad per person)
One cup of leafy greens per person (before dressing)
Chips: 500 grams for up to 10 people
Ice cream: About 1 litre for 8-10 adults and children
One 10-pound watermelon = 30 wedges = 15 people
One-and-a-half drinks per person, per hour
And don't forget the ice! If you are using coolers or buckets of ice, pick bags of ice up the day of. And keep some aside to go into individual drinks.
TIP #3: MAKE IT A SET TIME
To avoid running back and forth to the refrigerator or having to reheat food or fire up the grill again, when you invite your guests, let them know when food will be served. This will discourage latecomers. "Come and get it! Food's up from 6 to 7!" "Grill time is 5 p.m.!"
TIP #4: SET THE MOOD

Photo credit to @reenywallace
No matter your theme, a little effort on décor can go a long way to make your gathering special. Sometimes just a few blooms or snips of greenery from your garden is all you need. If you don't have a garden, your local grocery store will have inexpensive flowers or greenery. And there's no need to go overboard: Often, just one bud with a little greenery here and there is all you need.
Or, simply set out bowls of limes, oranges, lemons or seasonal fruits. Pineapples with a circle of seashells make great centerpieces in the summer. Small lanterns or colourful balloons on stakes in the yard or taped to a railing add a festive flare. String a few strands of outdoor lights around the party area, or place small lights in mason jars. Candles can set a magical atmosphere for evening gatherings.
Plan the music ahead of time. If you want no repeats, aim for about five hours of music. Keep the sound low of course, to not overwhelm guests—or your neighbours!
TIP #5: ENLIST HELP
You don't have to go it alone! Naturally, your family will help you the day of your event. Give your partner or older children specific duties to carry out throughout the party, like keeping an eye on the beverage station or keeping the chip and popcorn bowls full. You can also make sandwich-making an event for the family. Or, ask your teen to enlist a few friends to make some centrepieces or mix up some lemonade, or hire a neighbourhood teen to help out (serve ice cream cones or hand out ice cream bars, for example) or keep an eye on younger children.
For more recipe ideas on how to use ACE® loaves or ACE Bakery® frozen products to take even more time off your prep list check out the ACE Bakery® Recipe Box.