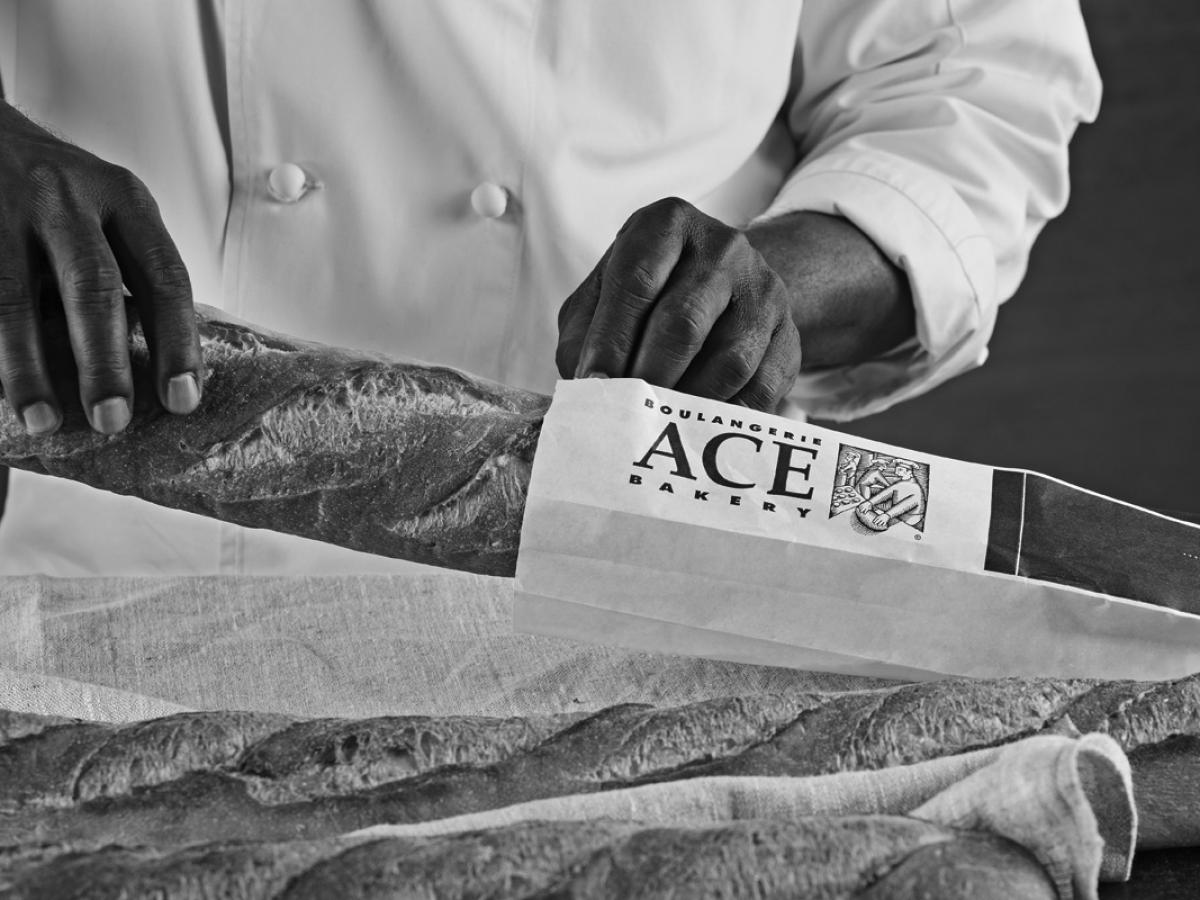 5 Thanksgiving Appetizers Guest Will Gobble Up
HOSTING TIPS AND RECIPES YOU HAVE TO TRY
Many have a lot to be thankful for this year, including being able to pick up Thanksgiving traditions with family and friends that have been on hold for almost two years.
While you may feel a bit out of practice, the good news is that ACE Bakery® has you covered with some great tips to help your day go smoothly as well as delectable appetizer recipe ideas that are sure to have your guests asking for seconds, thirds or more!
When hosting a large group, or preparing a feast, it's very easy to get bogged down in the kitchen preparing course after course rather than socializing with your guests and catching up.
Here are three easy tips to keep your time in the kitchen more manageable this Thanksgiving long weekend.
1. PLAN AHEAD
A plan is the best way to ensure that you don't end up flustered when it comes time for guests to arrive.  Start with your meal plan by jotting down what you'll be serving for all courses including your drinks (whether that's wine, cocktails or mocktails!) and don't forget about children if they're on the guest list!
2. SHOP AHEAD
Once you have a clear idea of what you'll be serving up, get your shopping list together (food/decorations/drinks).  If you really want to save some time, order your groceries online and if your décor and drinks are available for curbside then complete those purchases as well.   This means you can grab your orders while enjoying a coffee in the car without having to spend extra hours in stores and lineups.
3. PREP AHEAD
Finally, preparing ahead is going to save you tons of time on the day of your event.  While the turkey will have to wait until the big day, there are other parts of the menu that you can prep ahead for from apps to sides to dessert.  Start by cutting up all your vegetables for sides as well as garnishes making it super easy to pop them into a pot, stove or air fryer before your guests arrive.  When it comes to appetizers work through recipes to see what elements can be made ahead and frozen or refrigerated.  Other dishes like creamed corn, mashed potatoes or roasted Brussel sprouts can also be made the day before and reheated and garnished the next day to save time and free up space for other sides or mains that need to be cooked on the same day.
Now that you have your easy hosting tips down, the question is what recipes are going to make it onto your lists?
5 APPETIZERS TO SERVE BEFORE THE TURKEY
If you're wondering what to compliment your Thanksgiving dinner with this year look no further!  Here are five delicious appetizer ideas that are complex in flavour yet simple to make.   While they are all sure to get your guests filling their plates, choose one or two to ensure they leave room for the turkey!
1. FRENCH ONION SOUP BITES WITH ACE® WHITE BAGUETTE
This simple yet elevated take on a traditional French onion soup is a great candidate for a make ahead when it comes to the onion topping.
Make the mixture a couple days in advance and store in your refrigerator until the afternoon of your event.  Then simply slice your ACE Bakery® White Baguette, top with your onion mixture and cheese and let them sit until you want to pop them into the oven.
Check out the full recipe here.
2. ROSEMARY FOCACCIA PULL APART WITH BAKED HALLOUMI AND SPICED HONEY
When it comes to warm and seasonal appetizers, it doesn't get any easier than this!  Based on how many people you're serving pick up a few boxes of ACE Bakery® Frozen Focaccia Pull-Apart bread well before the weekend and cook and serve warm with Halloumi cheese and a spiced honey.  Check out the full recipe here.
3. CHARCUTERIE KABOBS WITH ACE® SOURDOUGH BAGUETTE
Serving charcuterie for any special event is always a favourite go to.  Why not change it up this year with this twist on a classic featuring sourdough.  Check out the full recipe here –but go ahead and customize to your guests' tastes whether that means no meat, chicken only or even more adventurous meats and cheeses.
 4. ROASTED BRUSSELS SPROUTS CROSTINI ON ACE BAKERY® WHITE BAGUETTE
With tons of new inspiration for side dishes you may want to serve, this is a great way to still put Brussels sprouts on the table before your main course!  The recipe is ideal for the classic ACE® White Baguette but equally as delicious on any of our other baguettes including the ACE Bakery® Harvest Multigrain Baguette or the ACE Bakery® Sesame Baguette if you'd like to change things up. Check out the full recipe here.
5. HOT HONEY, BRIE AND BACON BUNS WITH ACE BAKERY® BRIOCHE CLUSTER
This super indulgent appetizer idea is full of flavour, takes only minutes to prepare and can be prepped well in advance in a few easy steps.
The great thing about the ACE Bakery® Bake Your Own Brioche Cluster is that you can buy it well in advance and keep them in your freezer until you want to serve them-yes, no need to remind yourself to thaw these out before topping them and popping them into the oven!  Serve as a cluster and let your guests pull them apart or separate them before serving for an easy finger food.  Check out the full recipe here.
Not sure where to find the Brioche Cluster?  Click here!