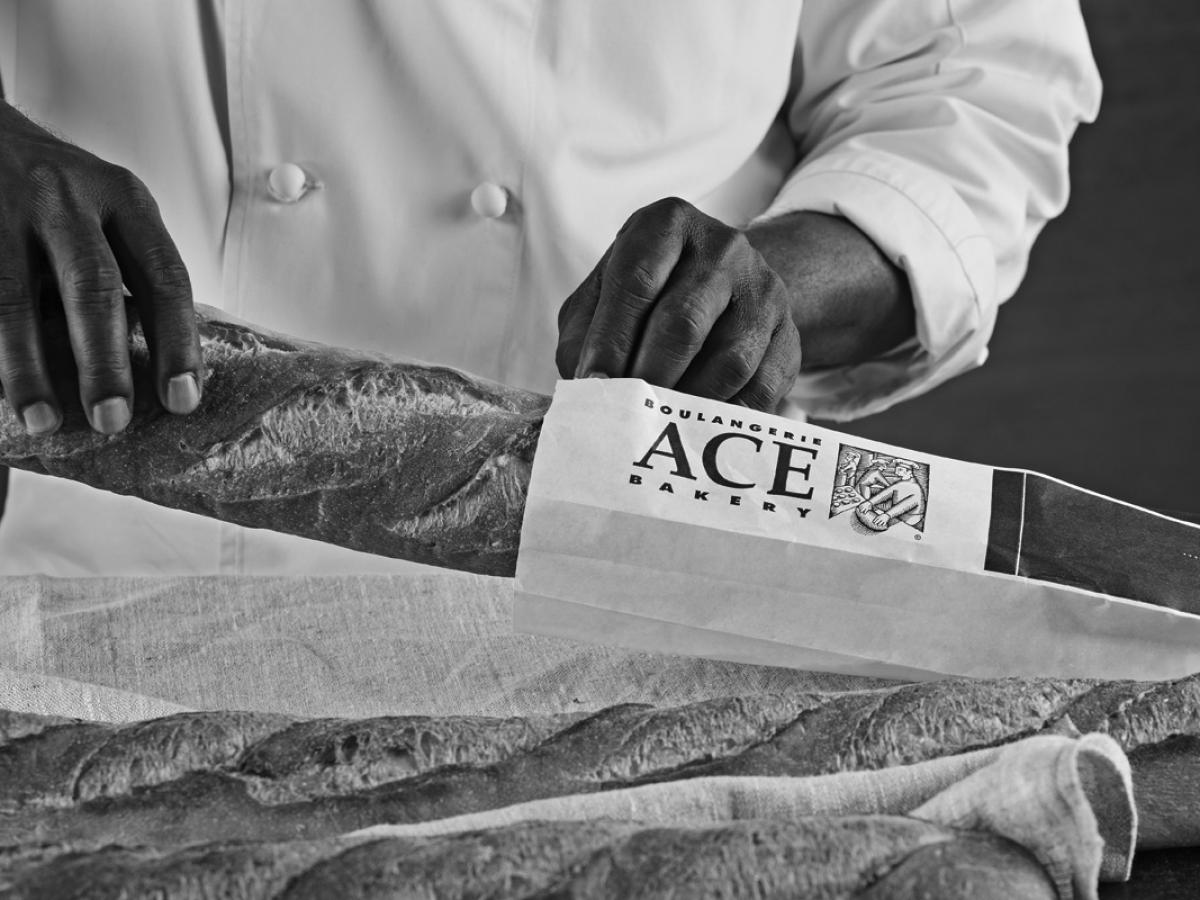 6 BBQ Season Tips for Easy Grilling
It's summertime, and there's nothing we want more than to enjoy long sunny days and warm summer nights with family and friends. We want the living to be easy—and delicious. One way to do this is to make grilling your go-to meal plan for everyday and for entertaining. Here are 6 grilling tips to help make BBQ season memorable and mouth-watering while still being easy, relaxing and even a bit elegant.
HOW TO GRILL DELICIOUS MEALS ANY DAY OF THE WEEK!
1. SETTING THE STAGE
Before you get grilling, make sure you are set up for comfort and easy entertaining. Bring the indoors out with comfortable, upholstered seating and simple decorative touches that will instantly put everyone at ease and want to stay awhile. Set up umbrellas to shelter you from the heat or squint-making rays, and keep the sunscreen and citronella candles close by. Stash a blanket or two in case things get chilly so you and your guests can linger outside late into the evenings. Decide which dinnerware, glasses and cutlery can go outside and keep them close at hand. And then get grilling!
2. GREAT GRILL PREP
For great-tasting food, start with the cleanest of grills. Then, before you turn the grill on, lightly baste your grill grates with cooking oil or spray to keep food from sticking.
Be sure to let the grates come to the right temperature before you begin cooking. When it's time to cook, always preheat your grill to about 500 degrees Fahrenheit, with a plan to reduce to 350 degrees F for indirect cooking—like heating up baguettes or specialty loaves.
Utensils and accessories: To avoid any kind of cross-contamination, have different utensils on hand to use with each type of protein and vegetables.
Invest in a good pair of tongs to put food on the grill and to also move it around while it's cooking. Heavy-duty, long-handled, spring-loaded tongs act like an extra pair of hands and will allow you to keep at a safe distance.
Other essentials: Get a handy meat thermometer to make sure meat and chicken are cooked to perfection!
Plus, fill a spray bottle with water in case you get any flare-ups during grilling, which can lead to uneven cooking (and burns!). Water can also be sprayed on the grill after you're done to loosen up the burnt bits and more easily clean it off with a brush (see tip #6 about cleaning).
Check out our 5 Summer Entertaining Tips That Won't Have You Stuck in the Kitchen All Day 
3. SENSATIONAL MEATS
Though it certainly doesn't have to be, meat is often the star of the show when it comes to grilling! To start, don't put cold meat right on the grill. Bring meat to room temperature before you cook; it will then cook more evenly and quickly. If you need to, plan your meals so you leave 20-30 minutes for meat to sit on the counter. (Experts say this is fine even for chicken, but start cooking once it hits room temperature.)
For even browning of meat and poultry, pat the surface with a paper towel to remove moisture before grilling.
To prevent your steaks from curling on the grill, score the outer layer of fat at 1-inch intervals. Do the same to skin-on fish fillets, scoring the skin side.
Undercook steaks just slightly. "Carryover cooking" really is a thing! It means food continues to cook after it leaves the grill. So don't overdo it, and don't cut into meat to see if it's done as you will release the juices. Use an instant-read thermometer: You can expect food temperature to go up about five degrees after leaving the grill, so plan accordingly when you test the temperature. Allow meat to sit undisturbed (and unsliced!) for five to 15 minutes after cooking, as this will allow the juices to redistribute. Resting meat is important in getting, delicious juicy results!
Want to get a sense if your steak is done without the thermometer? Try pressing it. Raw meat feels soft, rare meat is still soft, medium rare is somewhat resistant but still yields a bit, medium springs back when you poke it, and medium-well and well will be solidly firm.
If you have leftover grilled meat, or want to pre-grill chicken, try Grilled Chicken Banh Mi with ACE® Ciabatta Piccola rolls—exceptionally light and airy with a crisp crust. You can grill the chicken thighs or use leftover chicken, steak or fish. You can also make the pickled carrot-radish topping two days ahead of time.
4. CAN'T-BEAT BURGERS
Nothing is better for a summer outdoor cookout than a burger, whether it's beef, chicken, veggie, or a creation or a homemade burger recipe of your own. Even the most basic burgers done on the grill and elevated with ACE® Bakery artisan buns and just the right bbq sauce can wow your taste buds—and your guests.
A delicious case in point: Juicy White Cheddar Burgers with Beet Relish and Horseradish Mayo,  made with ACE Bakery® Sesame Gourmet Buns, offer up juicy grilled satisfaction with bursts of unexpected flavours.
Pro tip: When cooking burgers, refrain from pressing the patties on the grill with a spatula or piercing meat with a fork; you'll lose the juices. Use a spatula or tongs. Also, don't move the food around. Best to flip burgers once. The fewer times you flip food, the better. If the burger is stuck to the grill, let it cook more until it naturally loosens its grip and is ready for flipping.
Looking to grill up some chicken? Zesty Avocado Chicken Burgers with Salsa have a wholesome fresh taste with lots of zing! They're made with ACE® Bakery Cheddar Ciabatta Gourmet Buns: the moist airy centre, the hint of aged Cheddar and thin, crisp crust and unique square shape make for sensational burgers.
5. LET THE GRILL DO DOUBLE- (AND TRIPLE-) DUTY
Turn off the oven, shut down the stove and just fire up the grill: It can be used for, well, pretty well everything.
It's no secret that vegetables like peppers, onions, zucchini and mushrooms tossed in olive oil, salt and pepper taste amazing cooked on the grill. Serve them in large chunks as a side dish. Or, for a quick appetizer, slice them in smaller pieces. Add more olive oil and a dash of lemon juice (and optional goat cheese) and serve atop slices of warmed-up, crusty ACE Bakery® baguette or Olive Focaccia Lunga.
Or, for an easy side family and friends will love, heat up a loaf of ACE® Bakery artisanal Potato Chive, Rosemary or Red Pepper & Aged Cheddar Focaccia. They're fragrant, delicious and oh-so-satisfying all on their own!
Next, elevate your meal with dessert made on the grill. Fruit like peaches, melon, pineapple, pears, bananas and figs taste wonderfully grilled. You can also make slices of sweet pound cake extra-special by warming them giving them pretty grill marks. Add fruit (grilled or not) and optional whipped cream for a special end to an outdoor meal.
Check out Grilled Peaches with Ricotta and ACE® Classic Cranberry Almond Artisan Granola. Sweet and juicy peaches are grilled, then filled with creamy ricotta and topped with crunchy granola for the perfect summertime dessert.
6. GET SET TO DO IT AGAIN!
At the end of a delicious outdoor meal, it will be tempting to leave the grill cleanup until tomorrow. As understandable as that is, don't do it! The best time to clean your grill is when the grates are still warm.

Cover the grill with the lid every time as soon as you are finished cooking—the trapped heat will help burn off food and make the grill easier to clean. With the back of a spatula, scrape anything on the grates into the fire, then use a wire brush to remove any food residue that remains and scrub the grates clean. Then, wipe down the grates with paper towels or a cloth using some vegetable oil. This will also scoop up any brush bristles in case they have broken off.
Voilà! You are ready for tomorrow's summer grilling adventure!