Our signature sourdough recipe uses a handcrafted sour starter and a long fermentation period to create a baguette that has a subtle sour flavour, airy interior and a rich dark crust.  Dip our sourdough baguette into this rich and creamy Baked Kale, Artichoke and Ricotta Cheese Dip.
Serving Inspiration
Try it as a sandwich base for a French Onion sandwich made with Swiss cheese and caramelized onion.
Ingredients
Unbleached wheat flour, Water, Light rye flour, Whole grain rye flour, Salt, Malted barley flour.
Contains
Wheat, Barley, Rye.
May Contain
Almonds, Eggs, Hazelnuts, Milk, Pecans, Sesame seeds, Soy, Walnuts.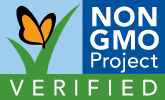 * Based on the 2020 BrandSpark®Canadian Trust Study.